10% off
Free Preview & Delivery to all Electronic Benefit Transfer Customers.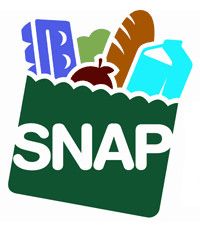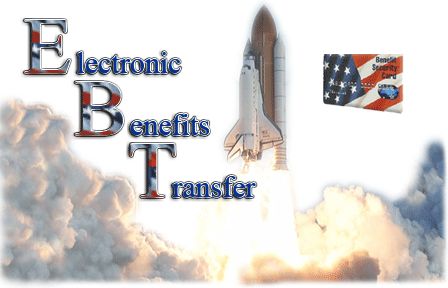 The Food Stamp Program helps people with low-income, buy healthy food. A food stamp household is normally a group of people who live together and buy food and cook meals together. If your household passes the Food Stamp Program's eligibility rules, the amount of food stamp benefits you get depends on the number of people in your household and how much money is left after certain expenses are subtracted.


Eligibility Requirements
Individuals must pass all eligibility rules to get food stamp benefits. Some of the eligibility rules are:
Identity - Individuals must show proof they are the person they claim to be. Applicants must provide proof of their identity.
Work Rules - Healthy adults, 18 to 50 years of age, who do not have dependent children or are not pregnant, can only get food stamp benefits for 3 months in a 3-year period, if they are not working or participating in a work or workfare program.
Income and Deductions - Households must have total monthly gross income less than or equal to 130% of the federal poverty level and net income less than or equal to 100% of the federal poverty level. Households with people who are, age 60 or older or disabled must only meet the net monthly income limit. Some household expenses may be subtracted from the total monthly income in the food stamp budget. The budget may subtract for shelter expenses, dependent care, medical, child support paid, standard deductions, and earnings.
Residency - Individuals must live in the state of Florida.
Citizenship - Individuals must be a U.S. citizen or have a qualified noncitizen status.
SSN - Individuals must provide a Social Security Number or proof they have applied for one.
Child Support cooperation - Certain individuals must cooperate with the state's child support enforcement agency to prove a child's legal relationship to their parent and to get the court to order child support payments.
Assets - A food stamp household may have assets, such as bank accounts or property other than their home, worth up to $2000. If at least one person is age 60 or older or disabled, their household may have up to $3000 in assets.
Ineligibility Reasons:
People who are convicted of drug trafficking, who are running away from a felony warrant, who break Food Stamp Program rules on purpose, who are noncitizens without a qualified status, and some students in colleges or universities are not eligible for food stamp benefits.
Foods You Can Buy With Food Stamp Benefits
Households can use food stamp benefits to buy breads, cereals, fruits, vegetables, meats, fish, poultry, dairy, and plants and seeds to grow food for your household to eat. Households cannot use food stamp benefits to buy nonfood items such as pet foods, soaps, paper products, household supplies, grooming items, alcoholic beverages, tobacco, vitamins, medicines, food to eat in the store, or hot foods.
SUNCAP
The SUNCAP Program is a special Food Stamp Program for individuals who receive Supplemental Security Income (SSI). You may be eligible to receive food stamp benefits through the SUNCAP Program without any additional application, paperwork, or interviews. If you already receive foods stamp benefits in the regular Food Stamp Program, you may be automatically put in the SUNCAP Program when you become SSI eligible. If your food stamp benefits will go down, because of SUNCAP, you may choose to continue receiving your food stamps under the regular Food Stamp Program.

Detailed information about the Food Stamp Program is available in the Food Stamp Program Fact Sheet.

For information about other ACCESS Florida programs, visit Medicaid and Temporary Cash Assistance.